Here are some more fishing photos. This was the last fish of the night. After this one I was done. It was all I could do to pull the anchor. I need to start exercising more. I'm getting too soft.
This Mangrove snapper weighed 8lbs. It is the biggest one I have ever caught.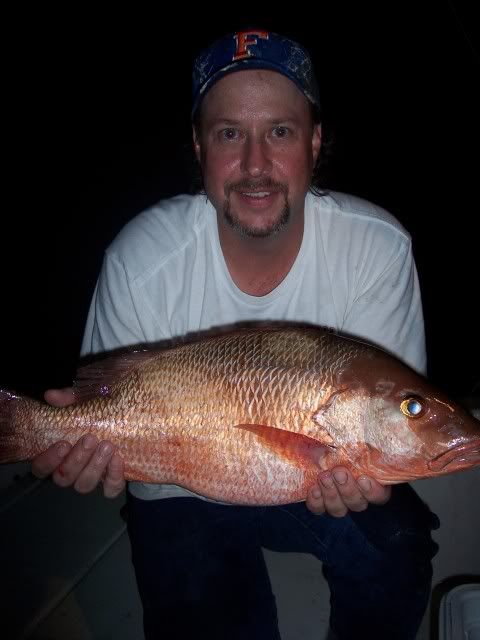 My buddy that owns the boat caught this one. I laughed at him as he fought the fish because it was whipping him. Little did I know that I would need his help with my big fish in an hour or so. He didnt forget the ribbing I gave him so I got plenty of grief as I was fighing mine. What are friends for right?